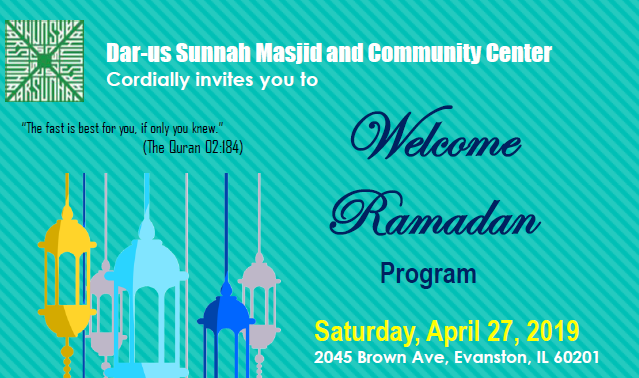 ---
Annual Events Calendar for 2018

---
Jummah Khutba Starts at 1:15 PM.
---
Current Project Status
Alhamdulillah, Dar-us-Sunnah Masjid and Community Center purchased an existing church property in the city of Evanston, Illinois. The location is near downtown Evanston and this is the first of its kind to serve the Muslims living in Chicago's North Shore Community, as well as the Muslim students attending Northwestern University.

We received the construction permit on Tuesday, June 16th 2009, and began work immediately. Alhamdulillah, we have finished the first phase of the project and the Masjid is now open for all religious activities.

Alhamdulillah, the second phase of the project was completed and prayers were held in the main hall and in the mezzanine level on 1st January, 2016.

The building has a floor area of approximately 15,000 sq. ft. and is situated in a beautiful quaint surrounding. The building is paid in full but we need another $500,000 for the completion of the final phase.